You can access your Purchase History in your account settings(hover over the picture icon in top right corner and select Purchase History from the dropdown).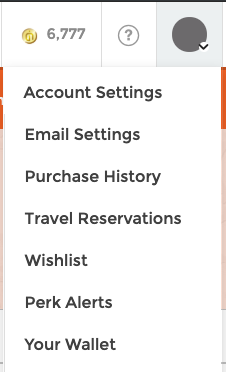 After you click there, you can then view all of your ONECart purchases. Your purchase history does not reflect any of the purchases you make with vendors directly using our program; those purchases will only be recorded in your WOWPoints Statement. If you are interested in specific items, you can also sort your Purchase History using the drop down at the top.
Still need help?
For more help, contact us by clicking here.